Regular price
£12,500.00 GBP
Regular price
Sale price
£12,500.00 GBP
Unit price
per
Sale
Sold
Ladies and Gentlemen 135 by Andy Warhol is one of ten screenprints in Warhol's 1975 Ladies and Gentlemen portfolio. Commissioned by Italian art dealer Luciano Anselmino, the series contains portraits of Black and Latinx drag queens and trans-women. For this series, Warhol's colleague Bob Colacello recruited drag queens and trans-women from a Manhattan bar called The Gilded Grape. The bar was located near Warhol's studio, The Factory, where the models visited to complete the photoshoots. The Black and Latinx queer communities of New York frequented the Gilded Grape, and Colacello selected fourteen models to be a part of the series, eight of whom are featured in the Ladies and Gentlemen portfolio.

Ladies and Gentlemen 135 is one of the first pieces for which Warhol used his famed Polaroid camera. The process of developing his own source-material by shooting Polaroids of his models became integral parts of Andy Warhol's process. For this series, Warhol took hundreds of photos of the fourteen models. Many of the photos did not make the cut for the Ladies and Gentlemen portfolio, but Warhol used them for other photo series.

Those who sat for the portraits remained largely anonymous until 2014. That year, the Andy Warhol Foundation uncovered the identities of thirteen of the fourteen models. Little information exists about many of the models aside from signatures on the Polaroids. The most well-known models are Wilhelmina Ross, and Marsha P. Johnson.

Ladies and Gentlemen 135 is a portrait of the model Iris, surname unknown. Warhol also chose to feature her in Ladies and Gentlemen 131. During Iris' photoshoot, Warhol took 36 Polaroids of her; he later used three of these photos for a total of 26 paintings.

In Ladies and Gentlemen 135, Iris poses with her arm raised above her head framing her face. Warhol color-blocks her face with a warm brown tone with yellow swatches across the eyes and a smear of red across the lips. A swath of red also colors her fingernails, just to the right of her face, and blocks of blue and yellow highlight some of the details of her floral blouse in the right-hand corner. The rest of Iris' body appears in black against a white background. Swatches of yellow, blue, orange, red, and green appear in a confetti-like array across the page.

Unlike many of the other portraits in this series (aside from 136), in this piece, the model is not wearing a wig. Though Iris dons a page-boy wig in 131, here, she is depicted with short, natural hair, though it is not highlighted with color details. This is typical of the Ladies and Gentlemen series. Throughout the portraits, Warhol uses color-block details to accentuate the feminine aspects of his subjects. Here, he does so with special attention to Iris' makeup, nail polish, and blouse.
Share
View full details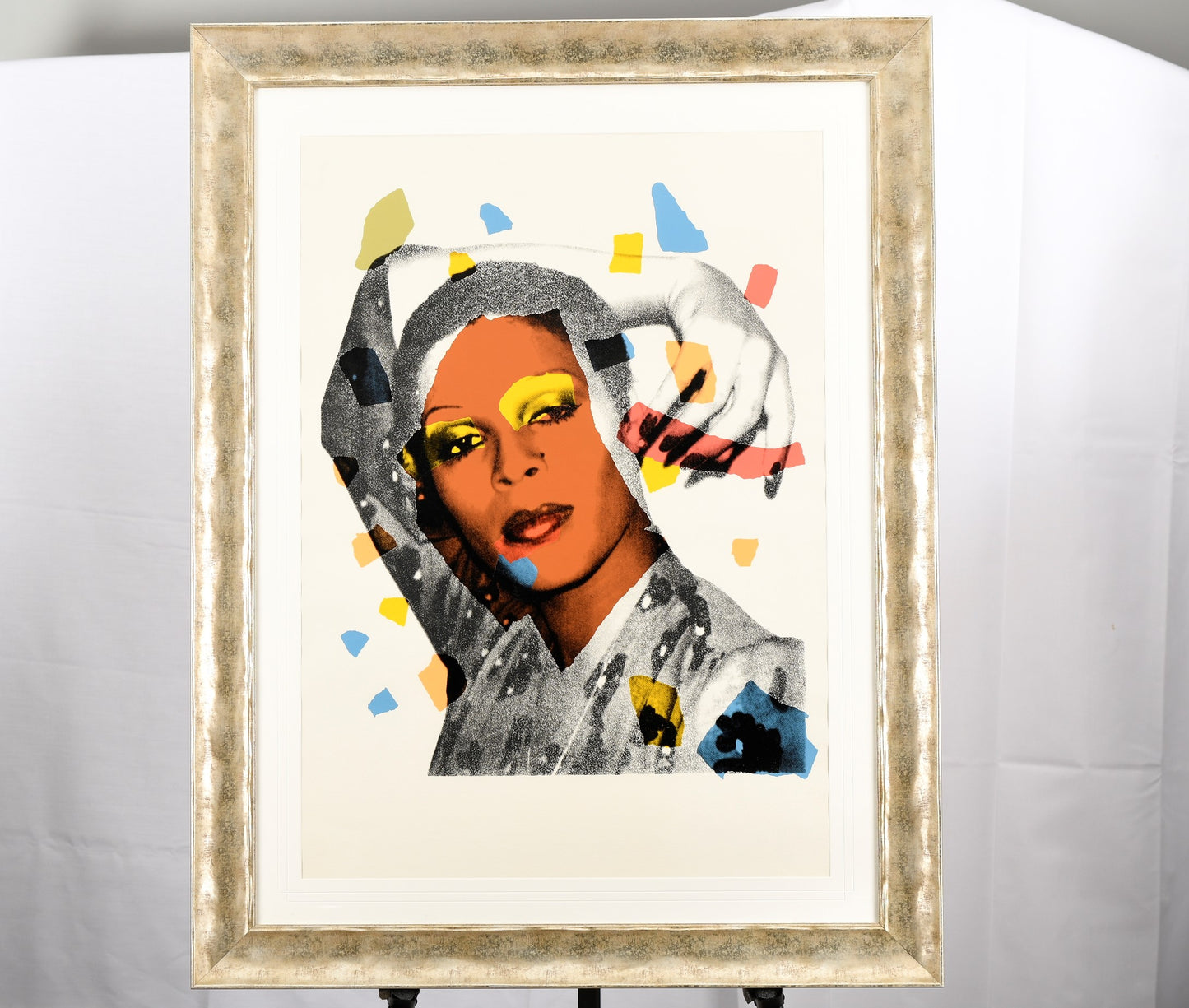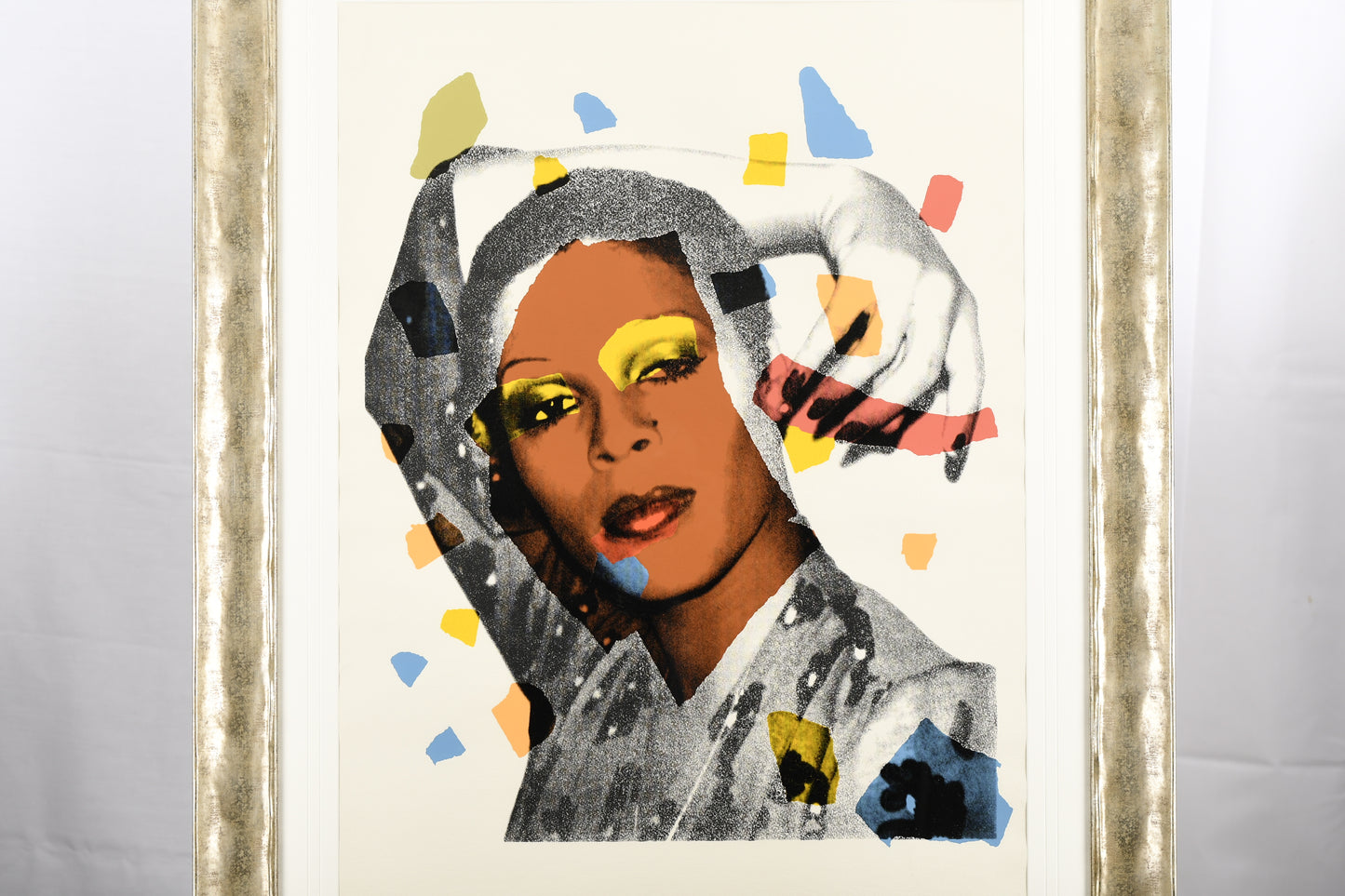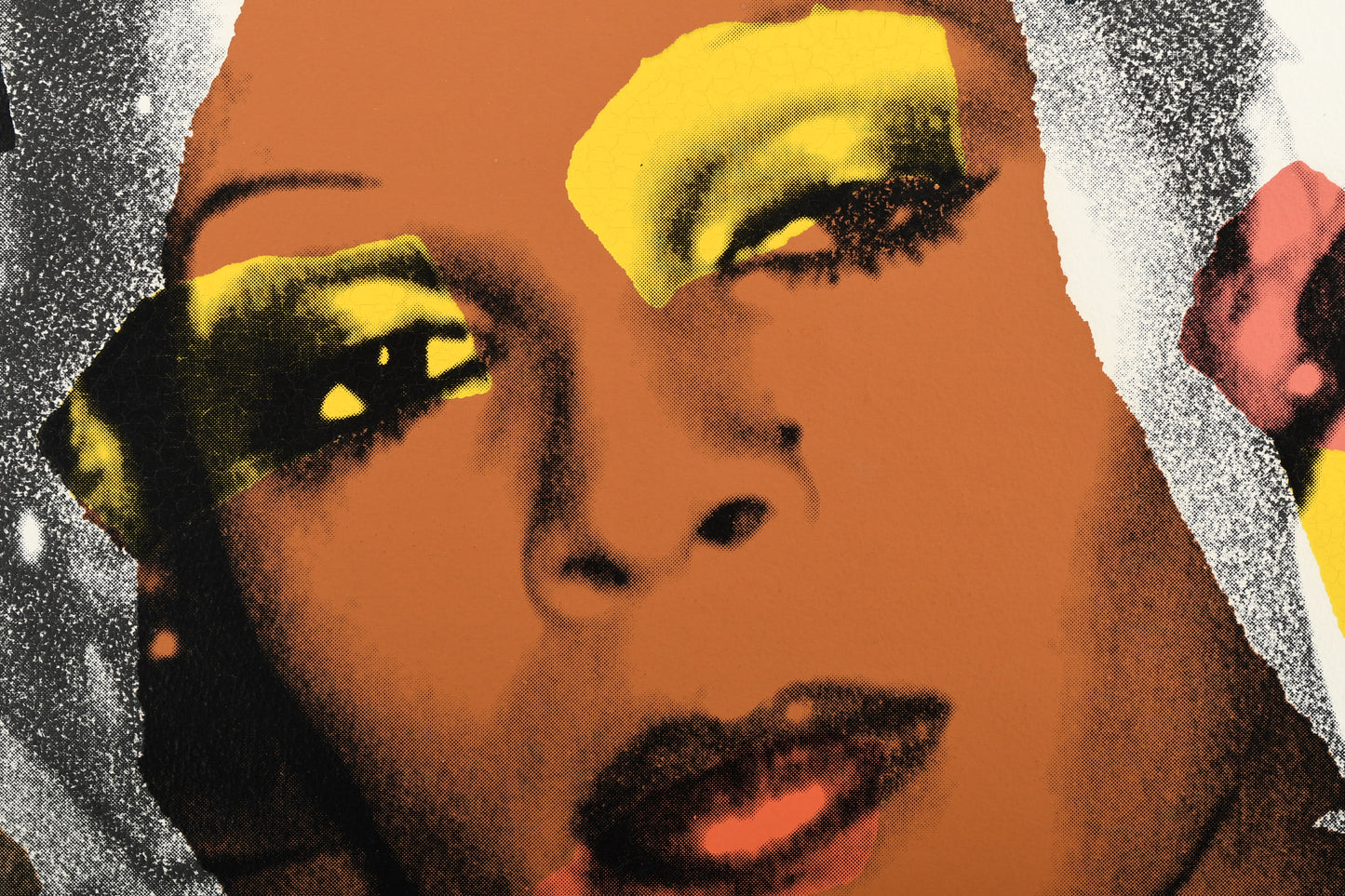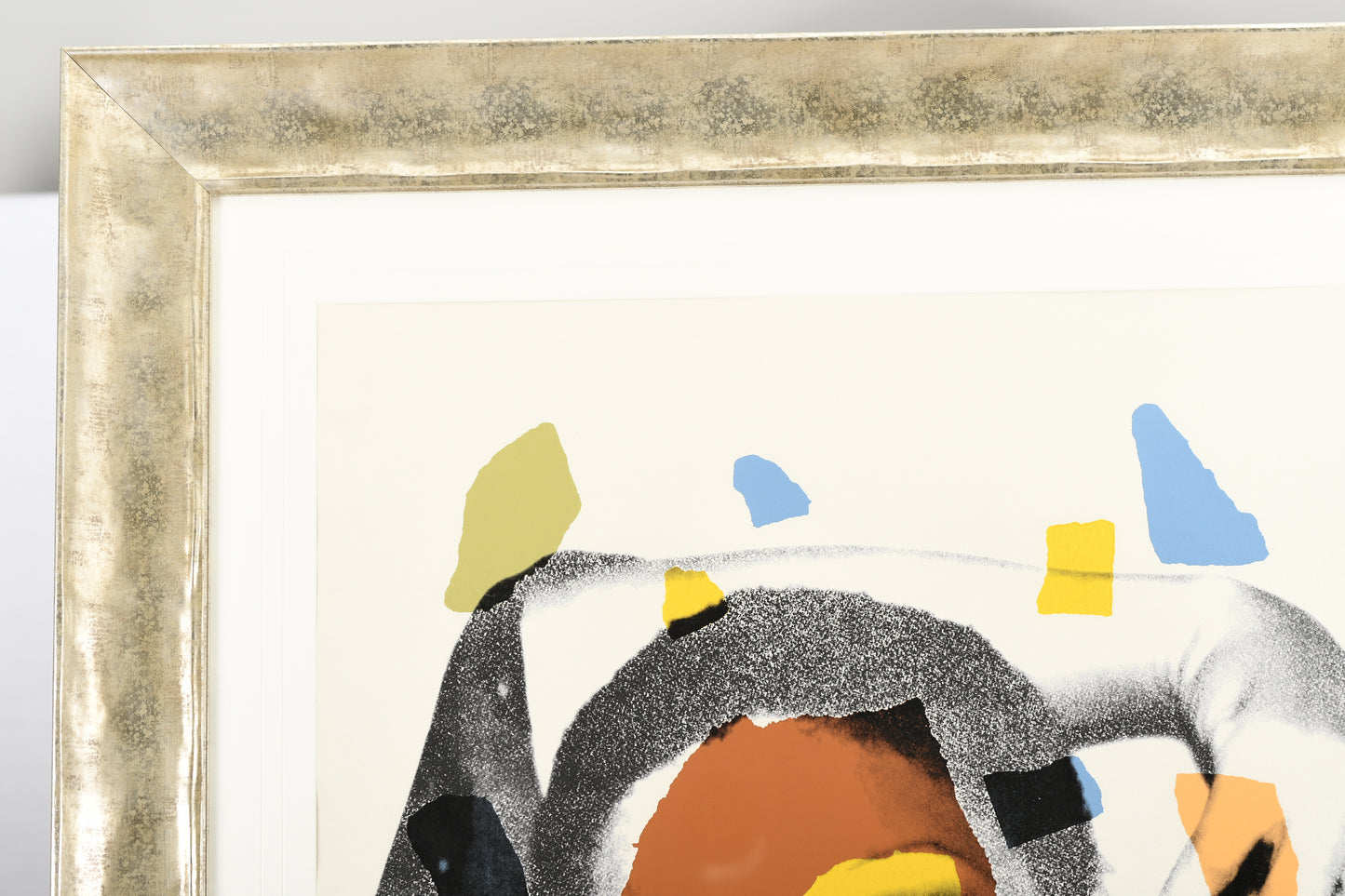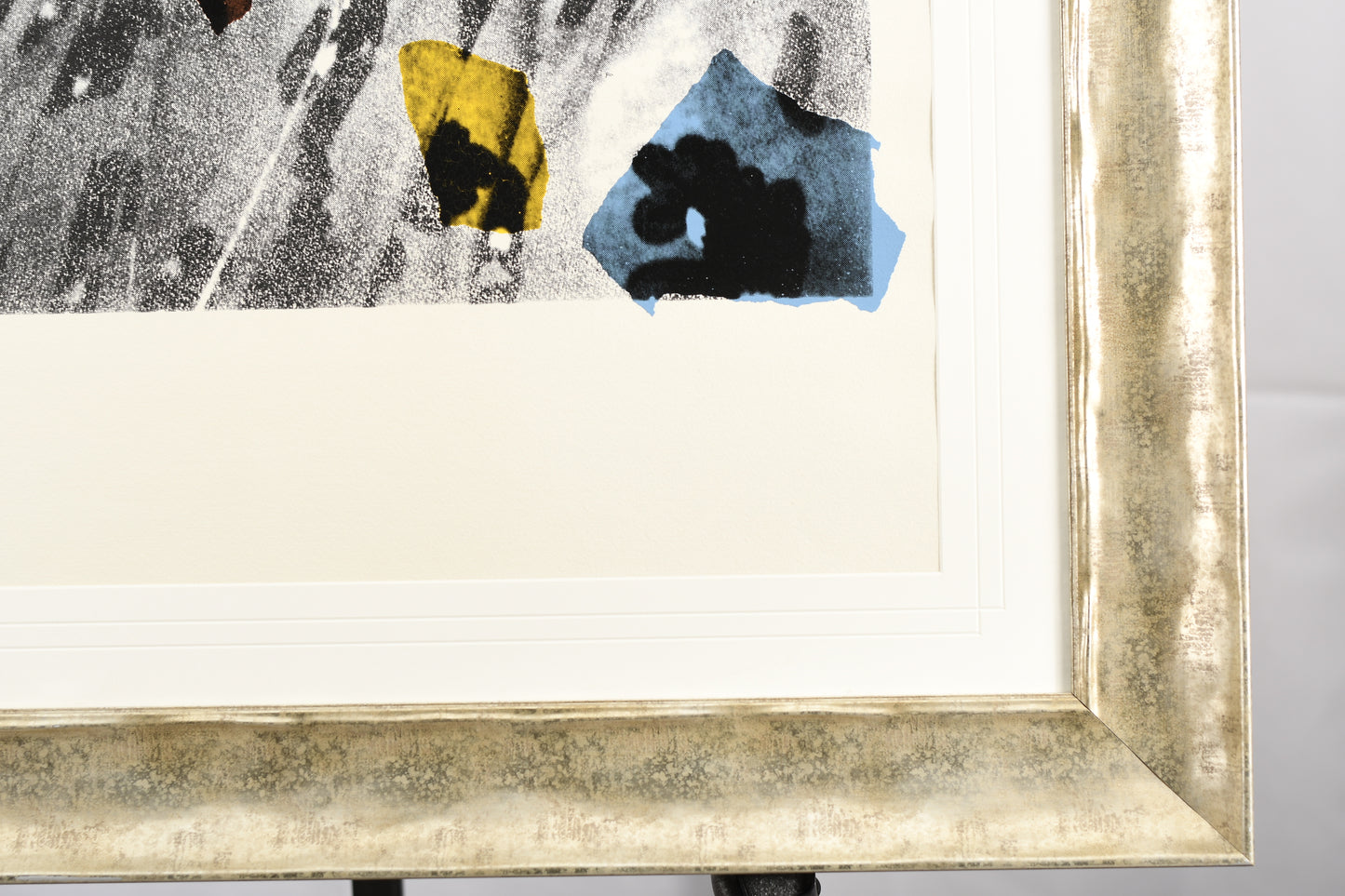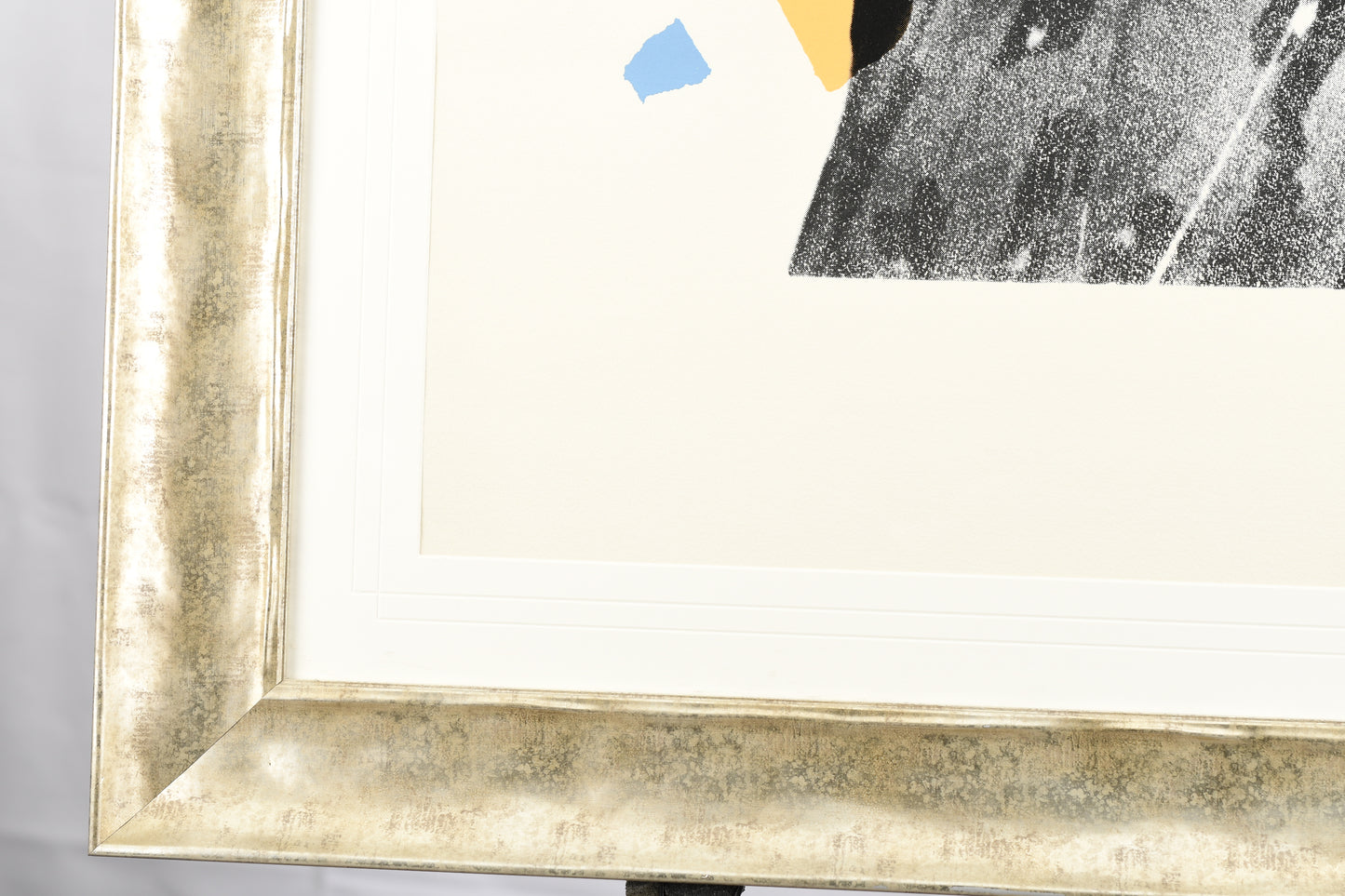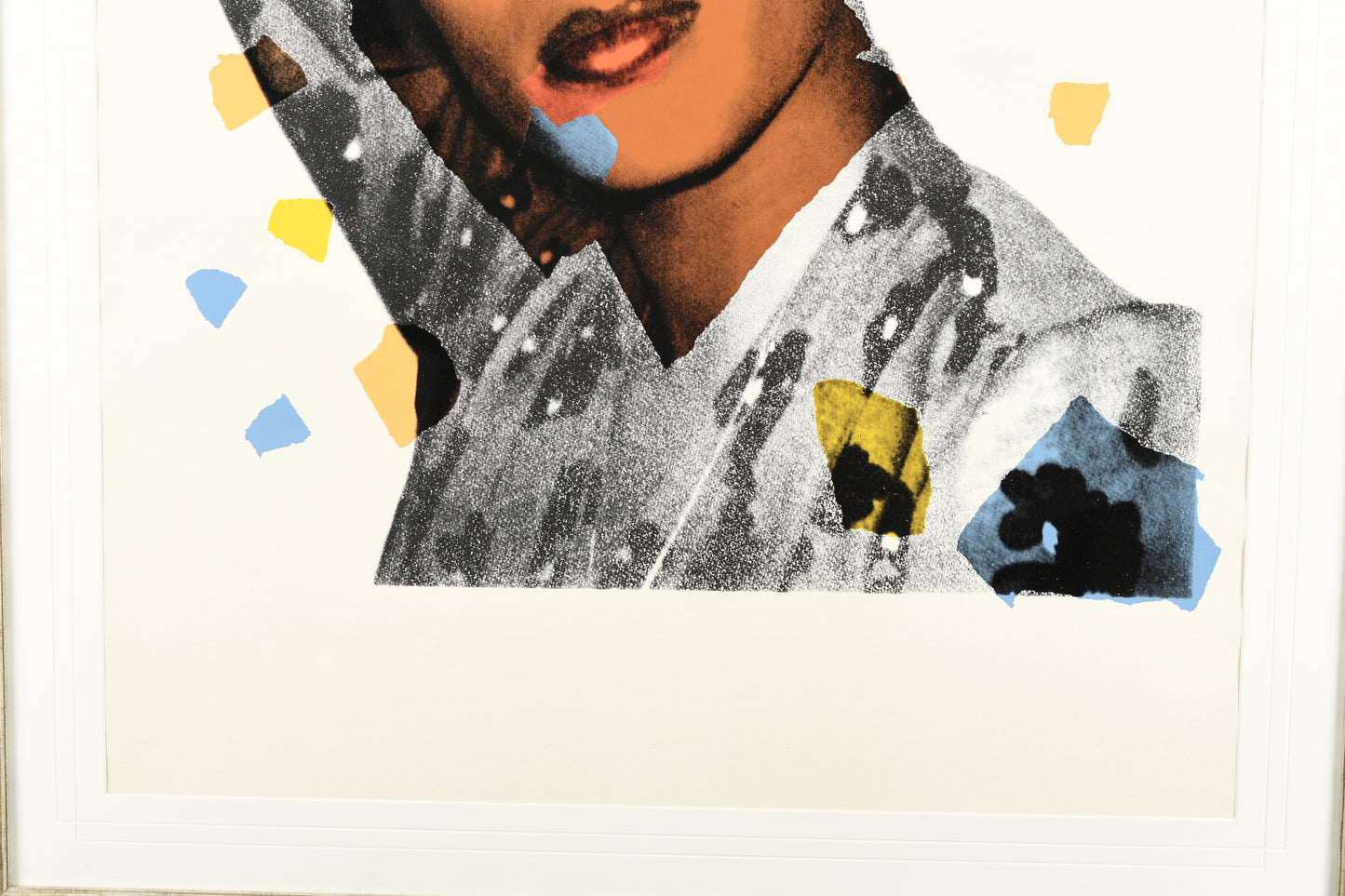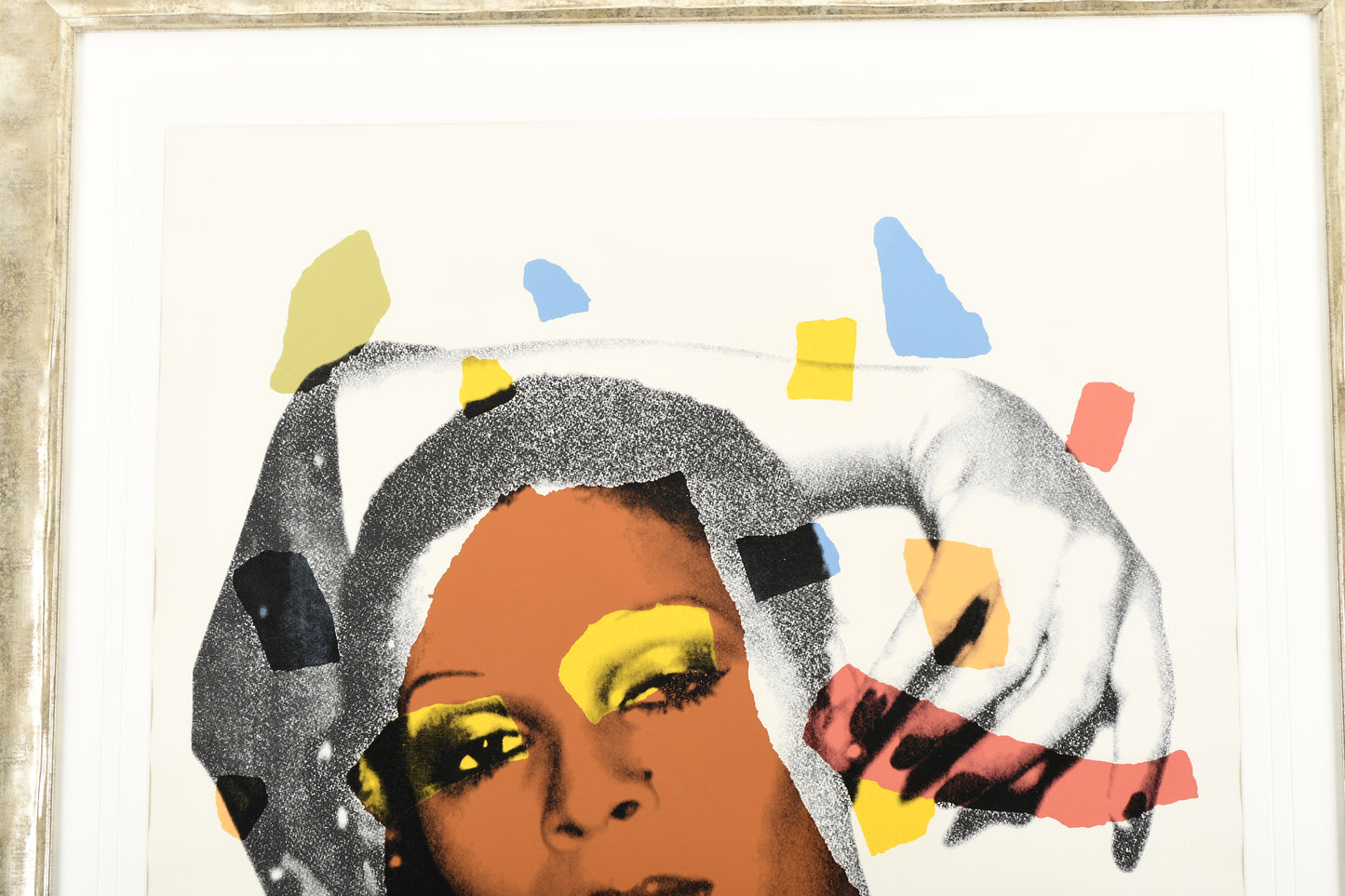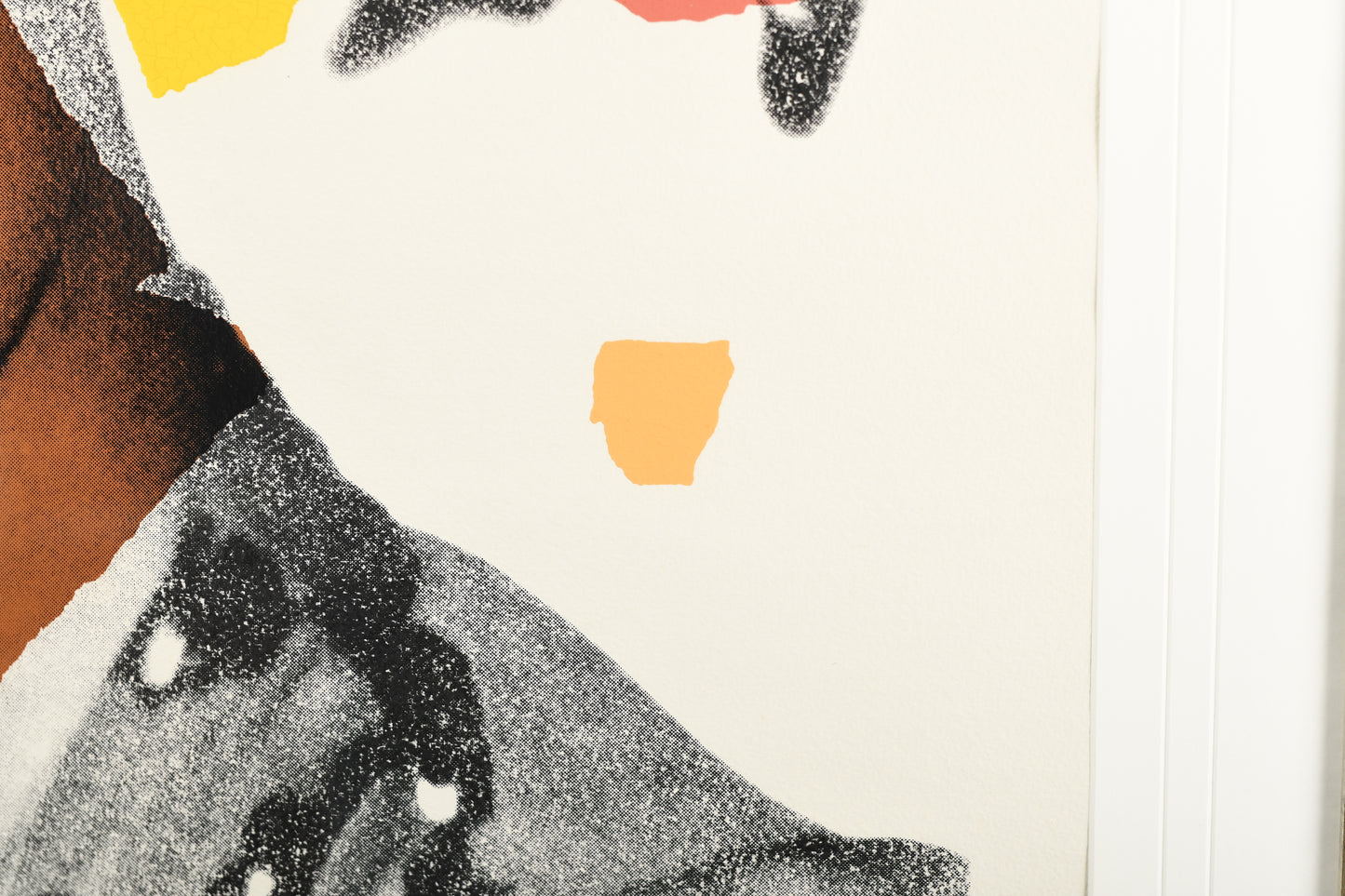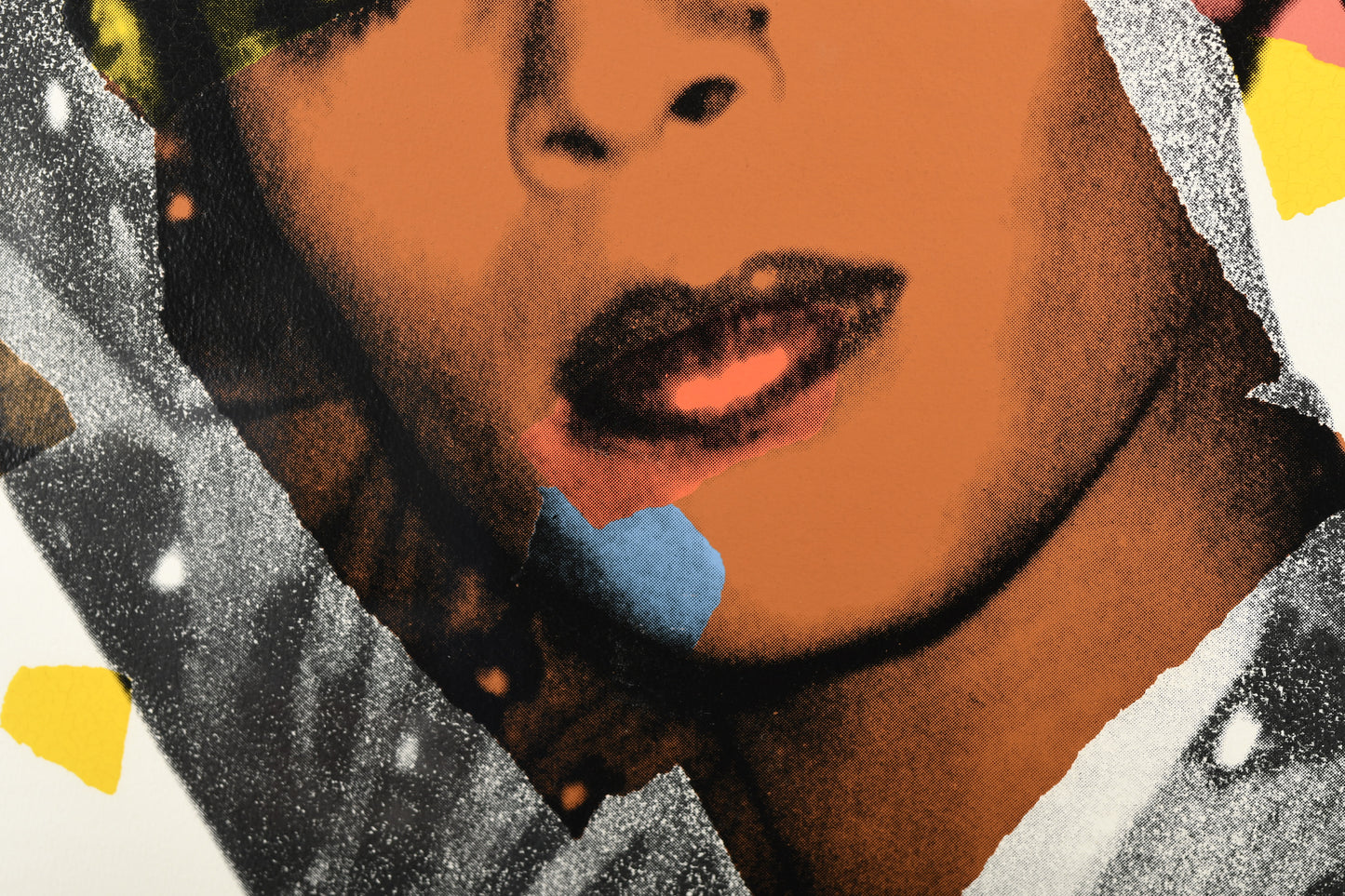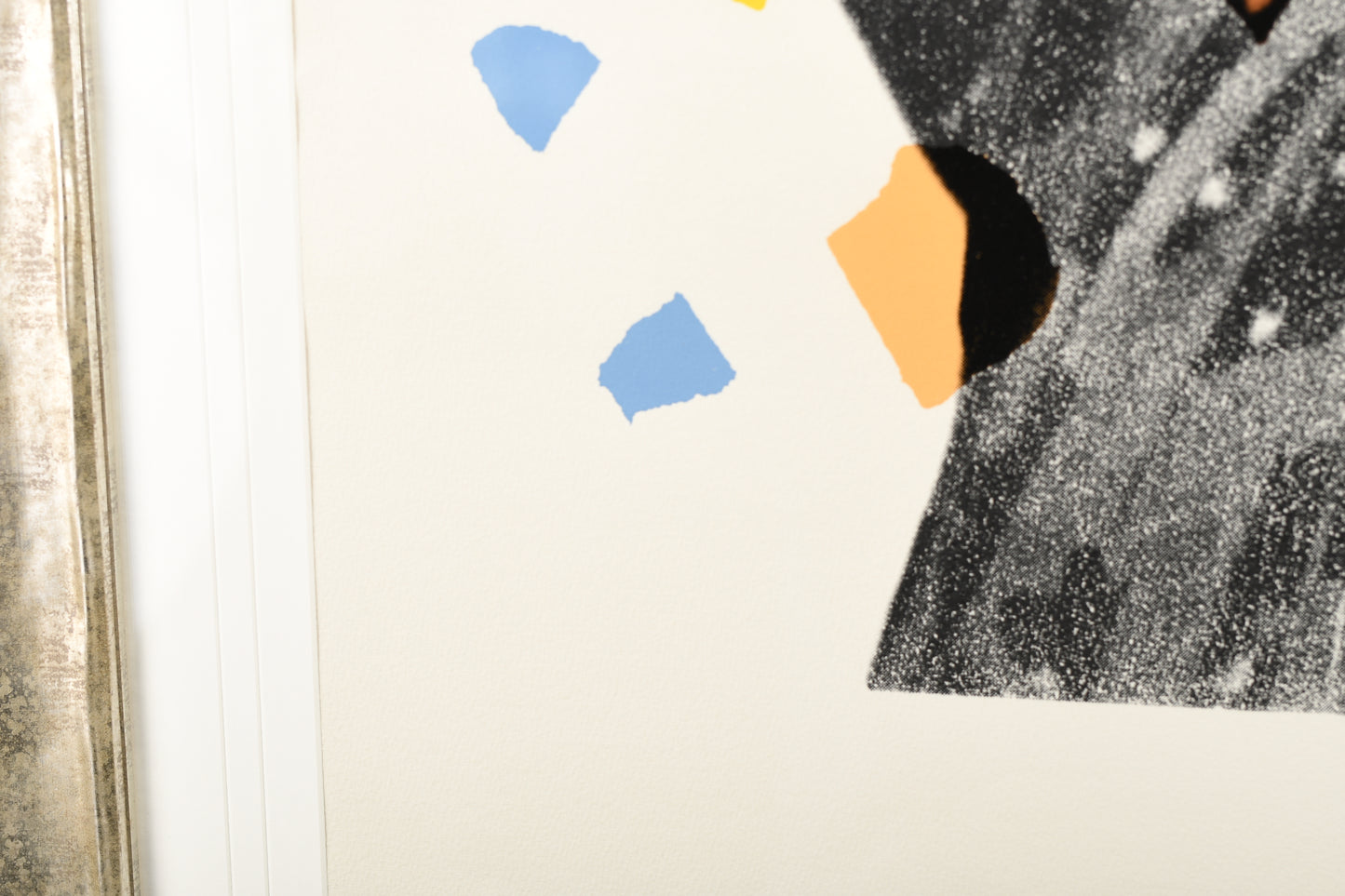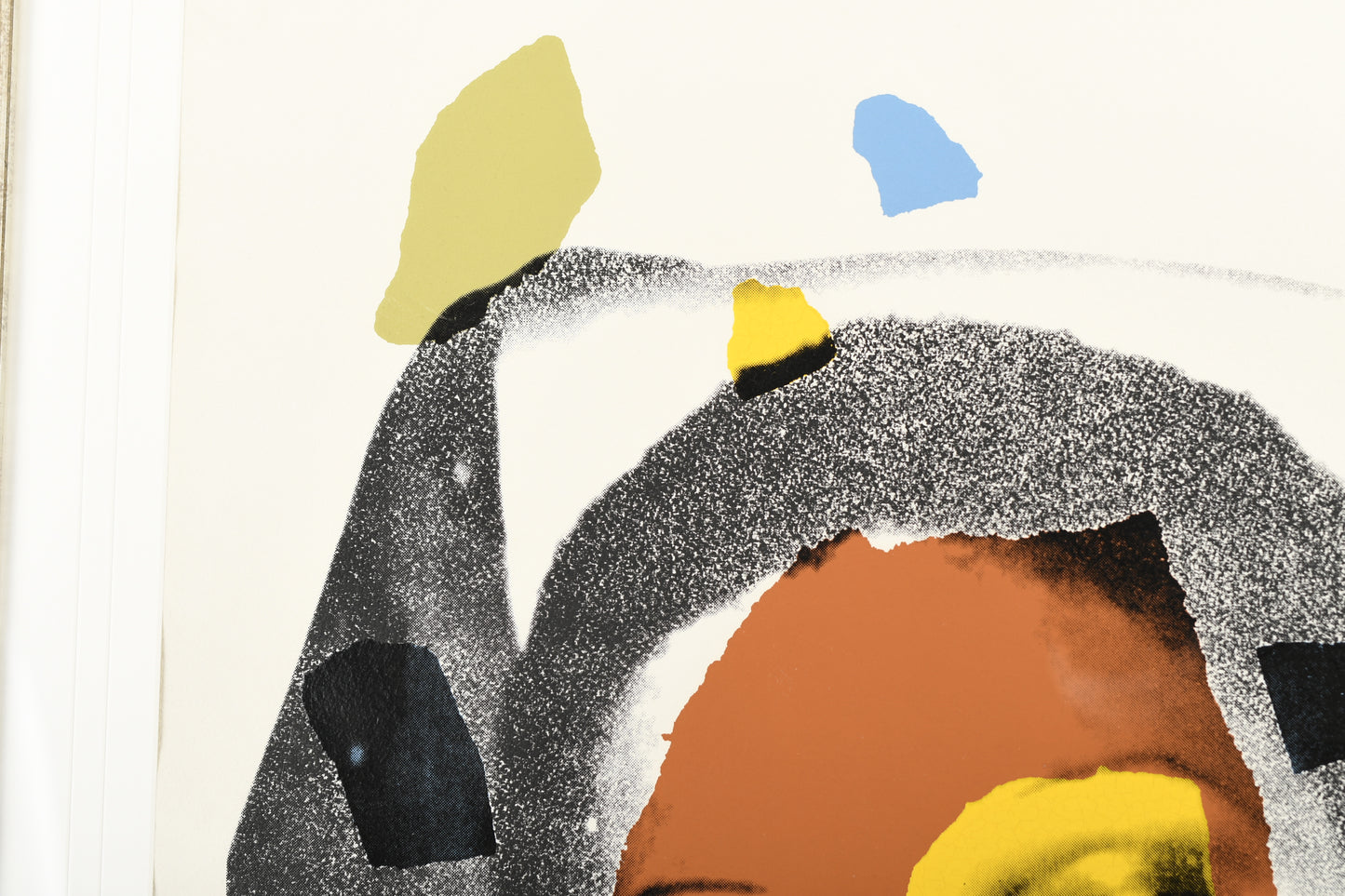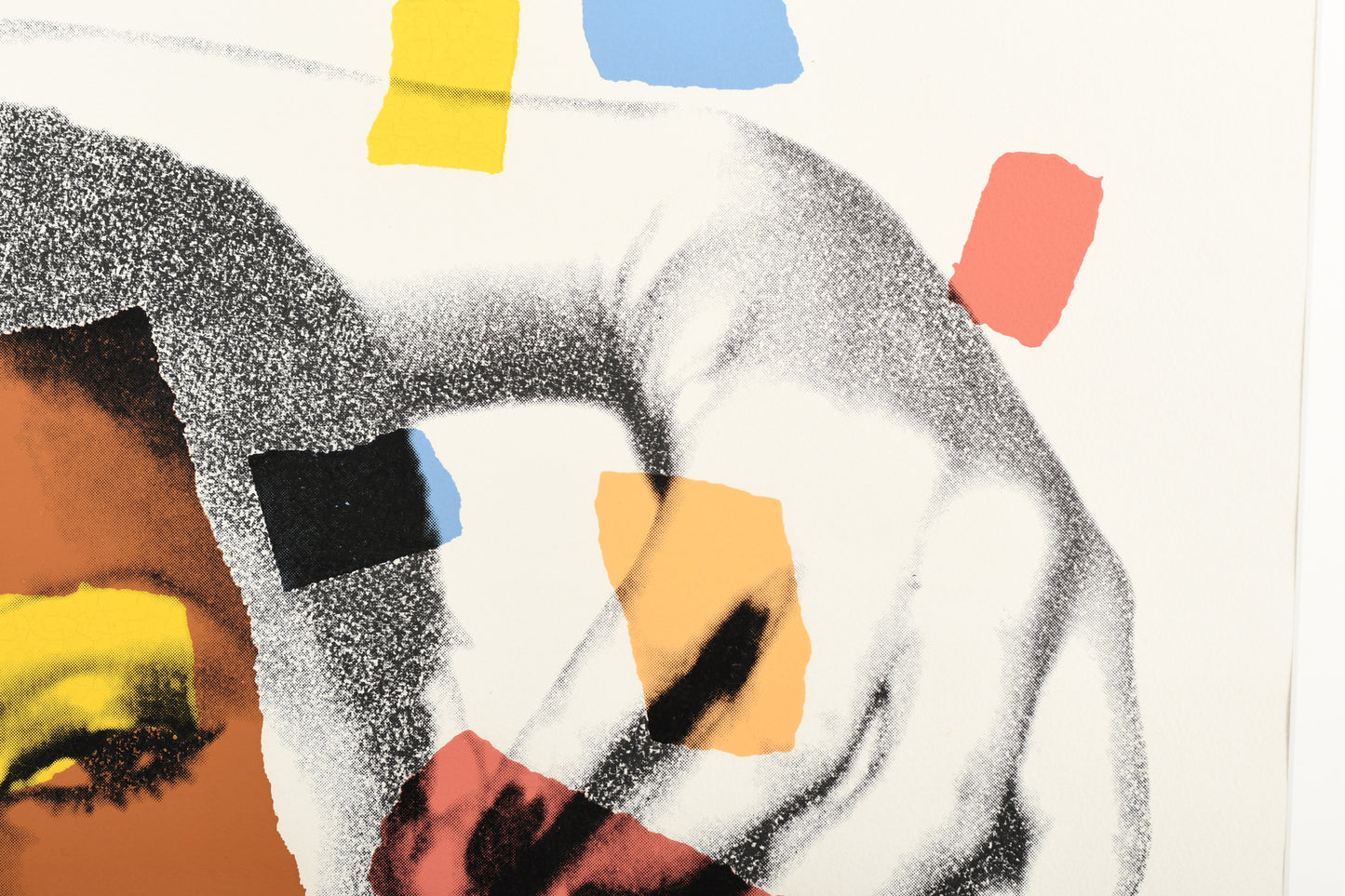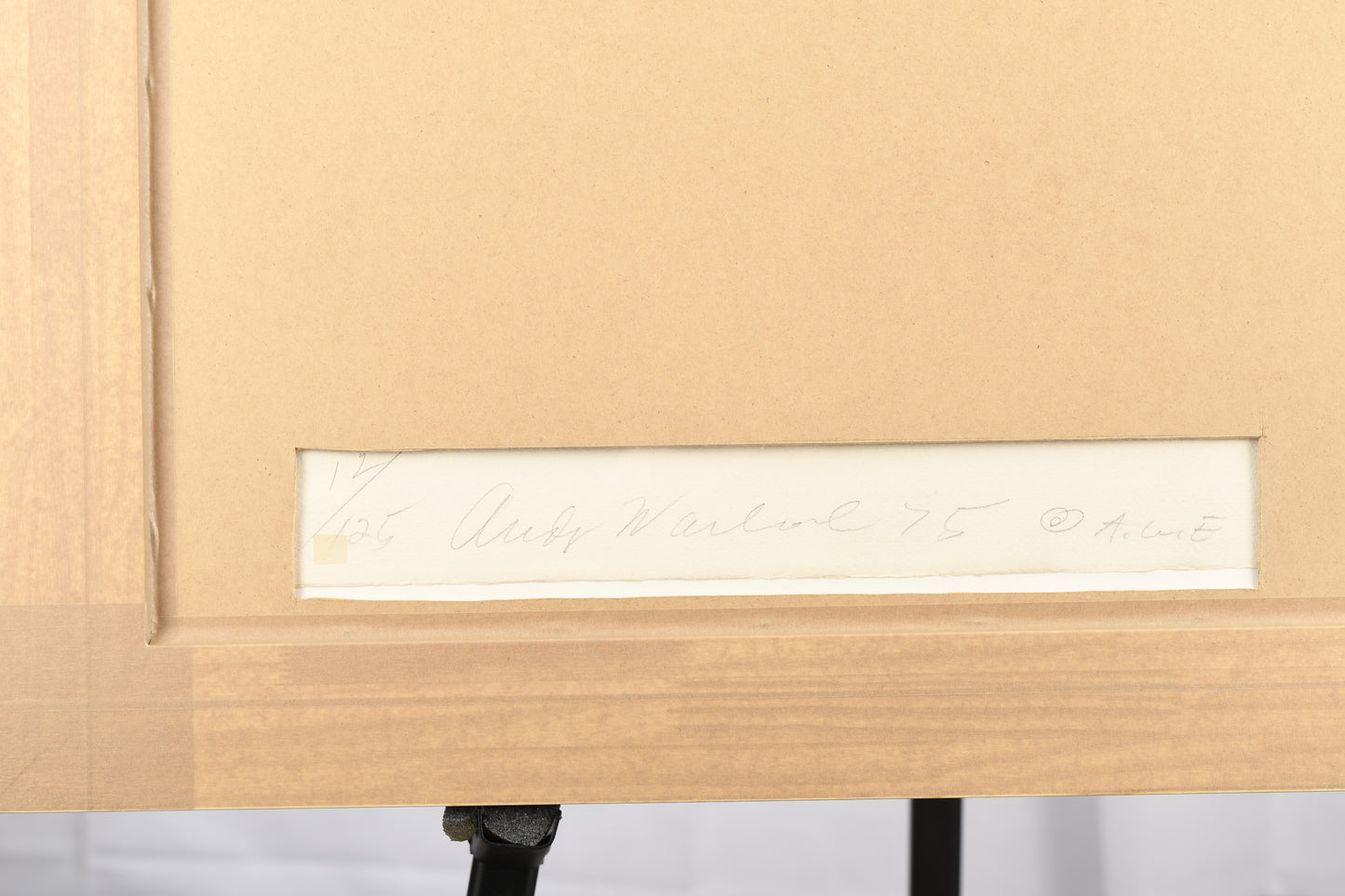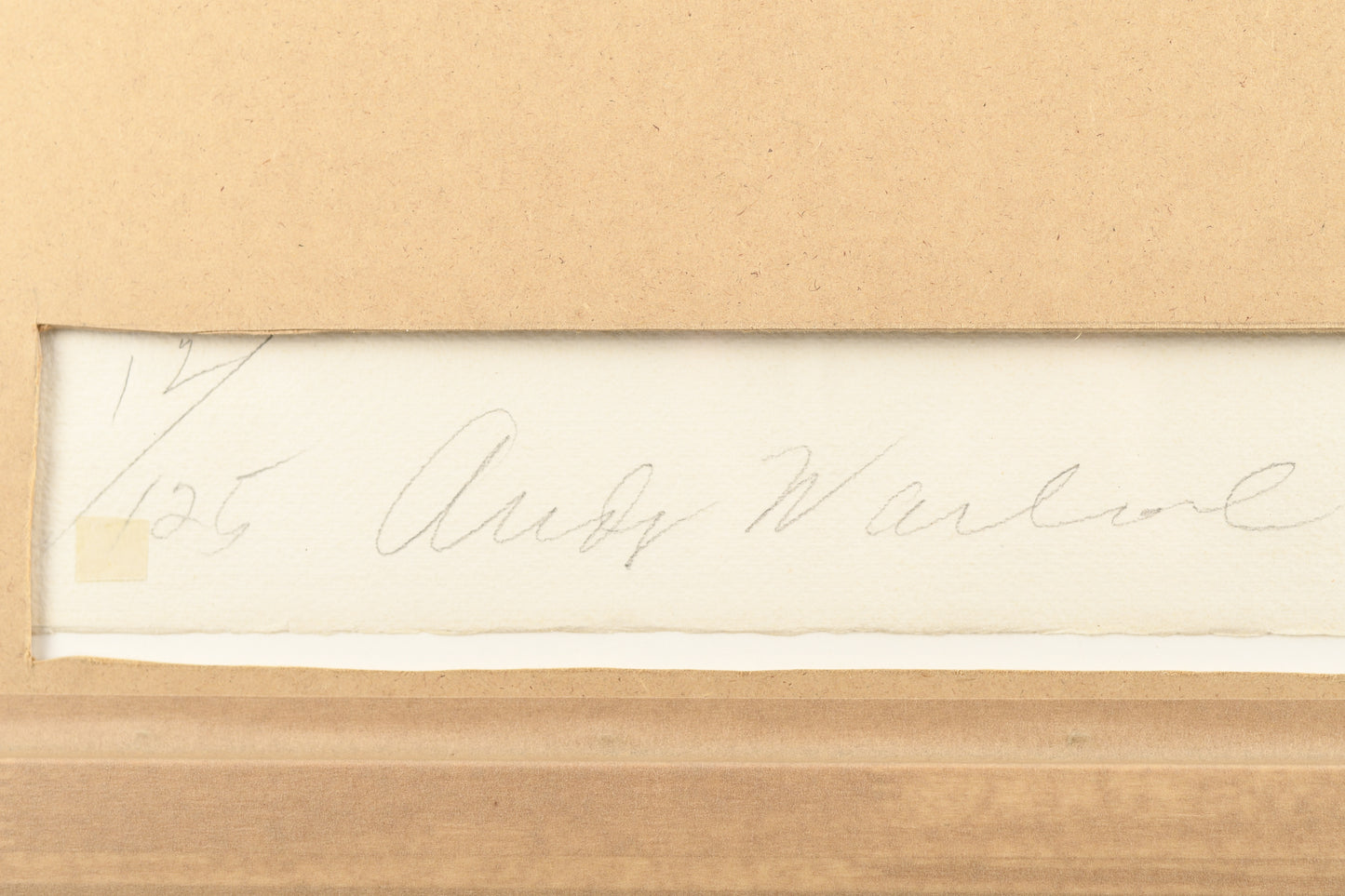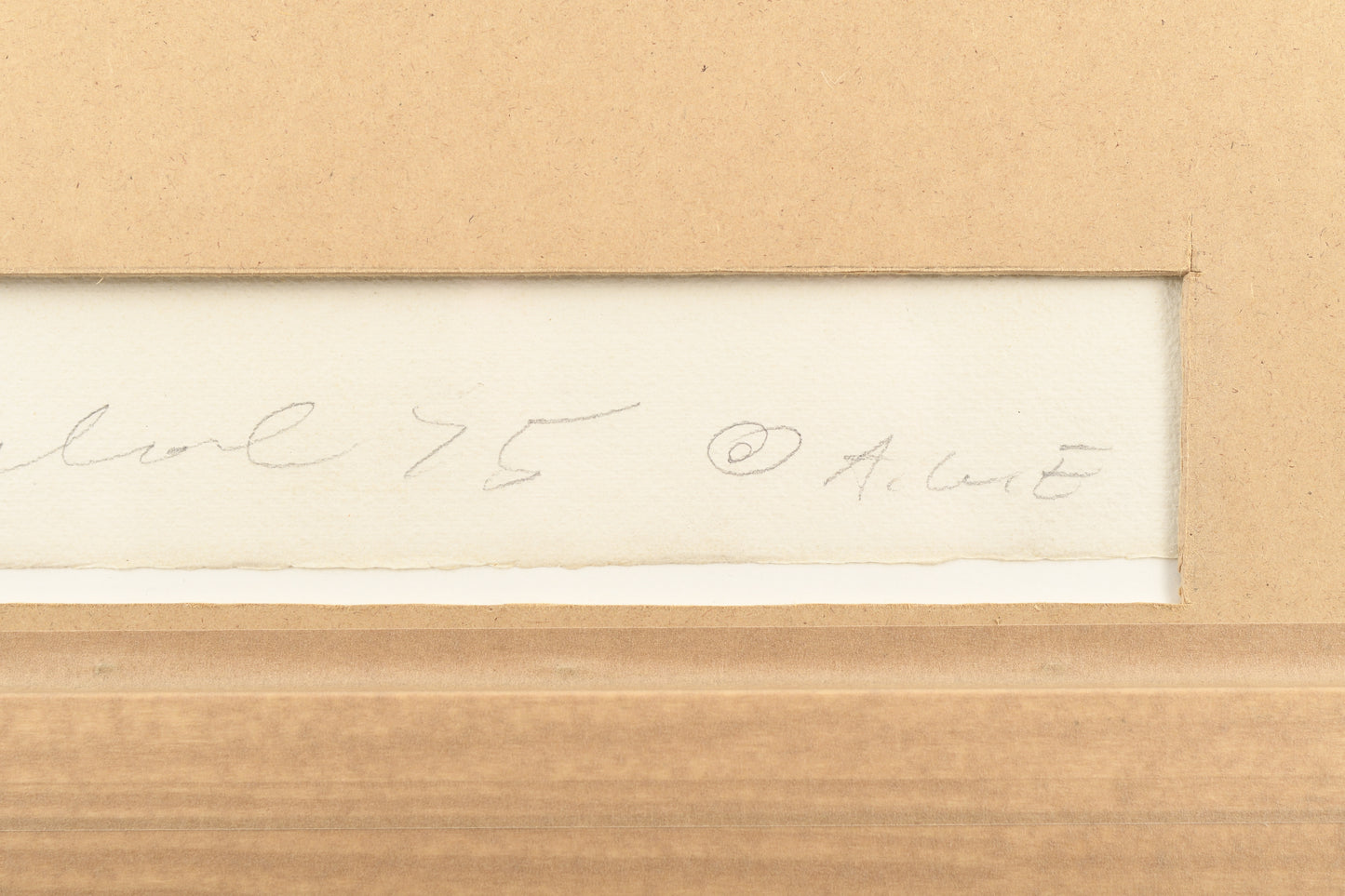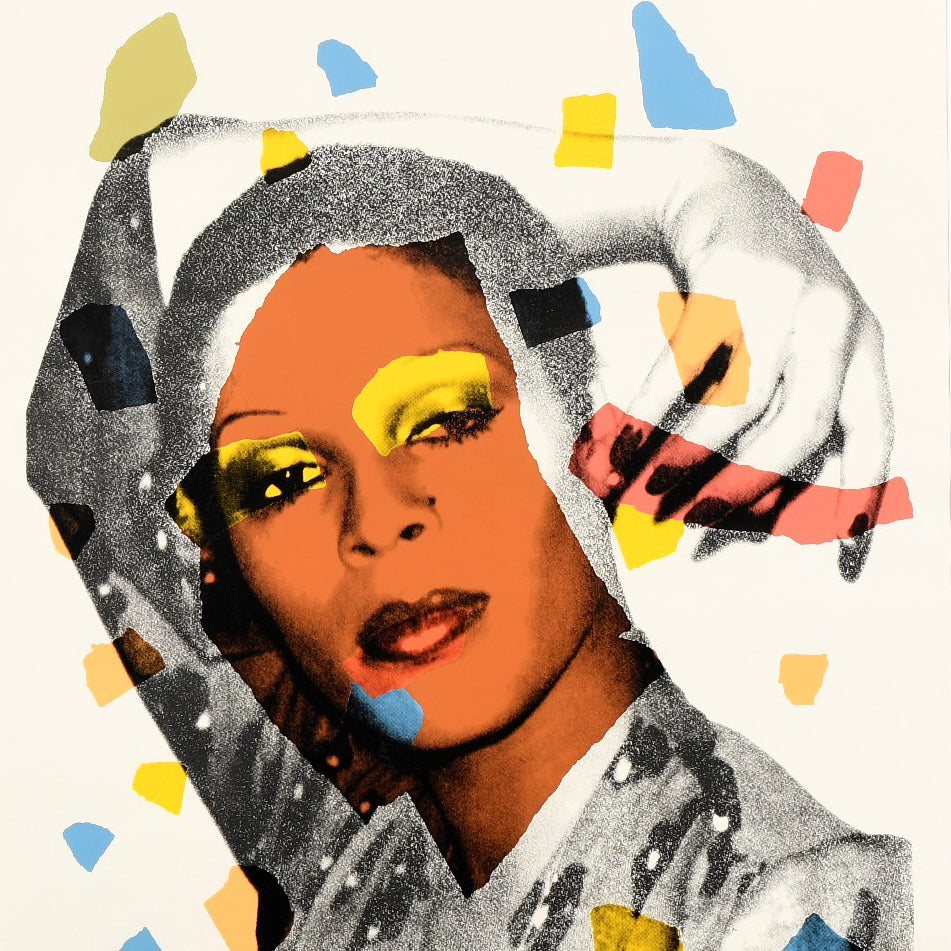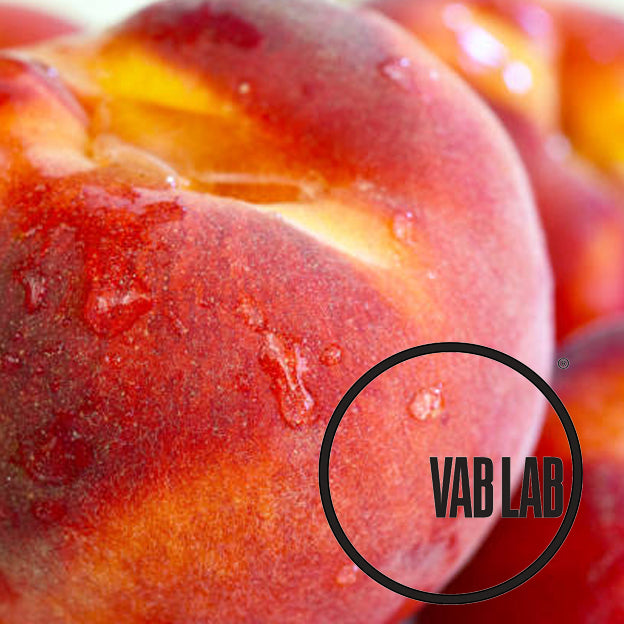 The Peachy Dallas Buyers Club
If you're buying big boy paintings then you deserve to be in the club with all the big boy pants on. Welcome to the club.
We'll give you a shout.
Free Shipping

We endeavour to get your piece to you in the quickest and safest manor. If you're on planet Earth then we can get to you.

Fully Insured

We don't take risks. Our insurance will cover the artwork until it gets to you.